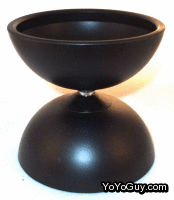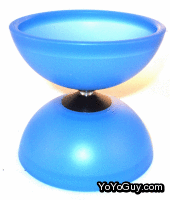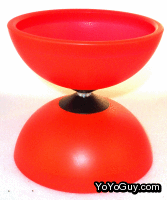 Vision Diabolo
The new Vision Diabolo weighs in at a spry 230 grams putting the weight problems of the Circus diabolo in the past. It has he same diameter as the Circus but a bit wider. It comes with wooden handsticks. It has unprecidented balance and recovery. A big diabolo for beginners and professionals.
The transparent shells are made of the same material like the wheels of roller skates and this for extremely reinforced. The spool is made of two plastic hubs within a steel roller. As always color requests are always accepted, please put them in your comments box as well as any alternate colors.

The Vision diabolo is compatible with all Circus Tuning-Sets.


Price:$25.99