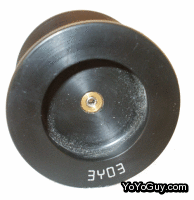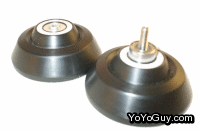 Volume by Landon Balk
From Landon Balk's personal website:

The Volume is my current favorite Delrin. The inspiration for its shape came from crossing an Omnicron with a Capella, and it shares its shape with the Accent. It's the same diameter as the Cosmo at 53.30 mm, so it really darts between strings easily. And at a much wider 43.10 mm width, string hits have never been easier. If you like my previous work, you'll definitely appreciate this!
Price:$75.00
---

Shape: Concave
Material: Plastic
Diameter: 53mm
Thickness: 43mm
Weight: 67gm

Play style: String Trick
Special Features: Take Apart
Skill Level: 4
---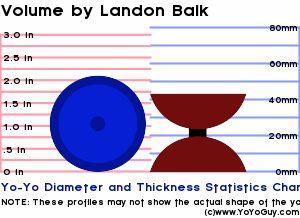 ---
Swap out this yo-yo for another comparison