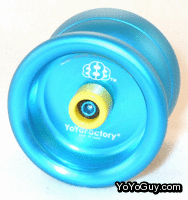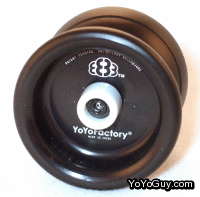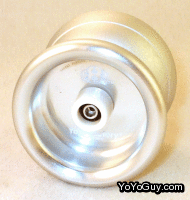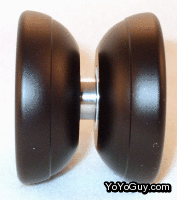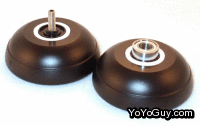 888X Premium Pack by YoYoFactory
The 888X leaps into the new decade with a band and a new low price. The 888 has long been regarded as one of the most sought after lines in high end metal yo-yos. Anyone would tell you that you can't go wrong with this yo-yo. There's not much more to say, it's precision, balance, weight, and size has made it so popular it would seem YoYoFactory has made it the true staple of their lineup.

The premium pack includes a trick DVD, a FAST Holder, extra string and an extra bearing all in new packaging.
Price:$99.99
---

Shape: Concave
Material: Metal
Diameter: 50mm
Thickness: 40mm
Weight: 68gm

Play style: String Trick
Axle or Bearing type: Bearing C
Special Features: Take Apart
Friction Sticker: 2
Skill Level: 5
---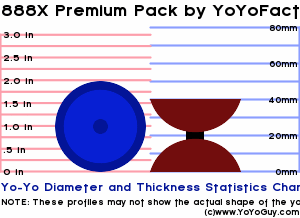 ---
Swap out this yo-yo for another comparison