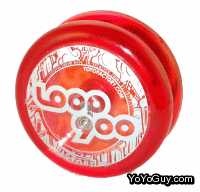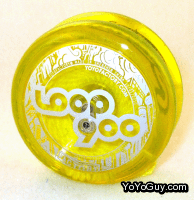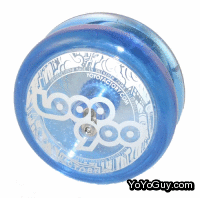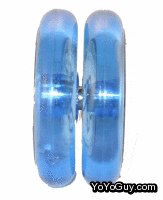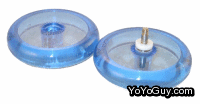 Loop 900 by YoYoFactory
Hands down the most intuitive, innovative, and intelligently designed 2A yo-yo produced to this day the Loop 900 is now the product of choice for nearly every serious looper. This is the signature series of 10 time World Champion Shinji Saito who worked very closely with YYF to develop it. YYF Quote: Our goal is a familiar one: Make the undeniable best. At entry level we feel we have achieved it. In high end single A yo-yos our record speaks to this also. 2A, we had introduced the loop720 as an intermediate level product but it lacked the high end focus required to satisfy the greats.

The best part is in the gap settings, which is controlled by a key that can go on your key ring that turns the gap tighter or wider depending on your style of play.

Please note that the Loop 900 ships with no lubrication in the bearing. Thin or thick lube is up to you however the bearing's life will be significantly reduced without the proper lubrication.
Price:$23.99
---

Shape: Convex Adjustable Gap
Material: Plastic
Diameter: 58mm
Thickness: 35mm
Weight: 53gm

Play style: Looper
Axle or Bearing type: Bearing A
Special Features: Take Apart
Friction Sticker: Starburst
Skill Level: 4
---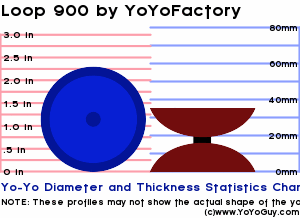 ---
Swap out this yo-yo for another comparison